Lumiere Dental Clinic
By
Kaapo.Studio
Duration

3 Weeks

Role

UI/UX Designer, Frontend Developer

Industry

Dental

Services

Design, Development, SEO, Maintenance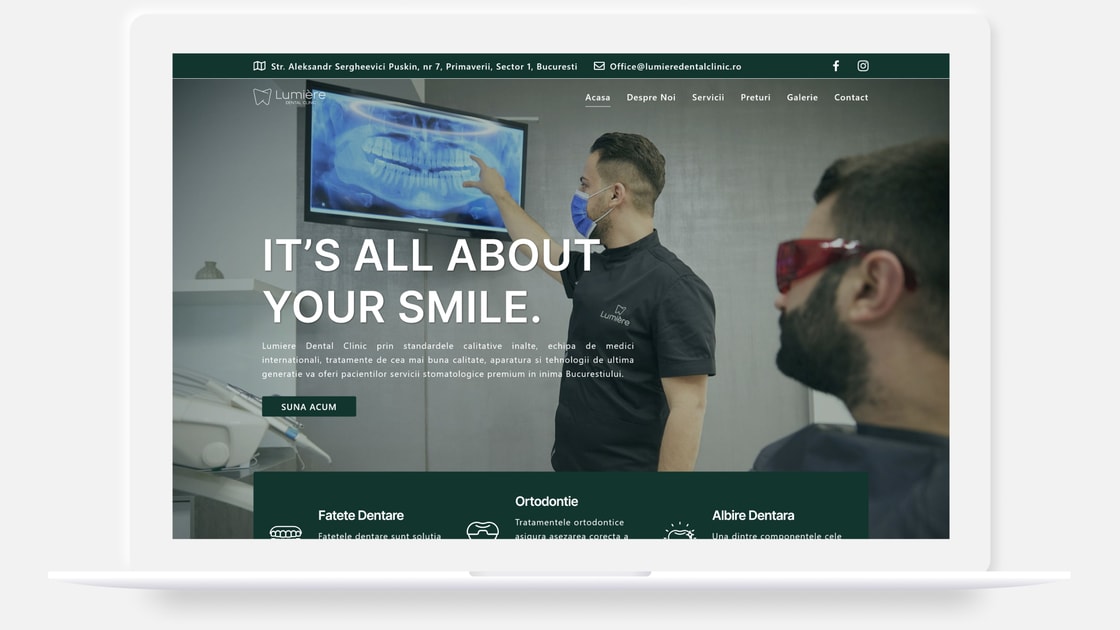 Customer
Lumiere Dental Clinic, through high quality standards, a team of international doctors, the best quality treatments, the latest generation equipment and technologies, will offer patients premium dental services in the heart of Bucharest.
Challenge
The client contacted me to design and develop a website that would highlight their team and the quality services they provide.
Solution
I used a flat design for this site to highlight the information and photos from the clinic and team. On the SEO side we used beneficial keywords to promote the website.
Technologies and Tools
As technologies I used the following:
Design
Figma
Adobe Photoshop
Adobe Illustrator
Front-end development
Html
Scss
React Boostrap
NextJs