Black on White
By
Gabriel Cruceanu
Duration

4 Weeks

Role

UI/UX Designer, Frontend Developer

Industry

Hair Salon

Services

Design, Development, SEO, Maintenance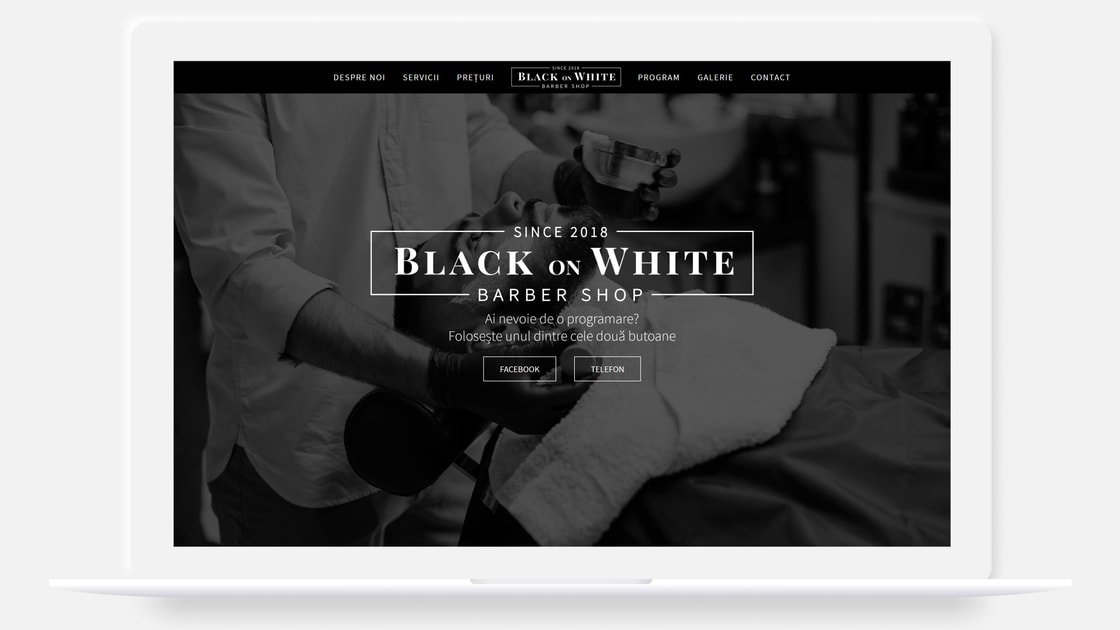 Customer
The name of the client is Emilian Alexandru and he is a hairstylist with 15 years of experience, made both in the country and abroad. He has a hair salon in Focsani, Romania and want to promote his business online.
Challenge
The client contacted me to design and develop a website to promote their services with the help of a well done SEO. In addition to the website, the client also requested graphic design services for the logo, poster, stopper, business card and others.
Solution
I used an elegant minimalist design for this website to highlight the services and elegance of the barber shop.
On the SEO side we used beneficial keywords to promote the website together with the location from Google map on the local area.
This action raised the site and the location from google map, being among the first positions.
Technologies and Tools
As technologies I used the following:
Design
Adobe XD
Adobe Photoshop
Adobe Illustrator
Front-end development
Html
Scss
Vue Boostrap
NuxtJs