vue-js
adobe xd
bootstrap
wordpress
Alexander Florescu
By
Kaapo.Studio
Duration

12 Weeks

Role

UI/UX Designer, Frontend Developer

Industry

Fitness

Services

Design, Development, SEO, Maintenance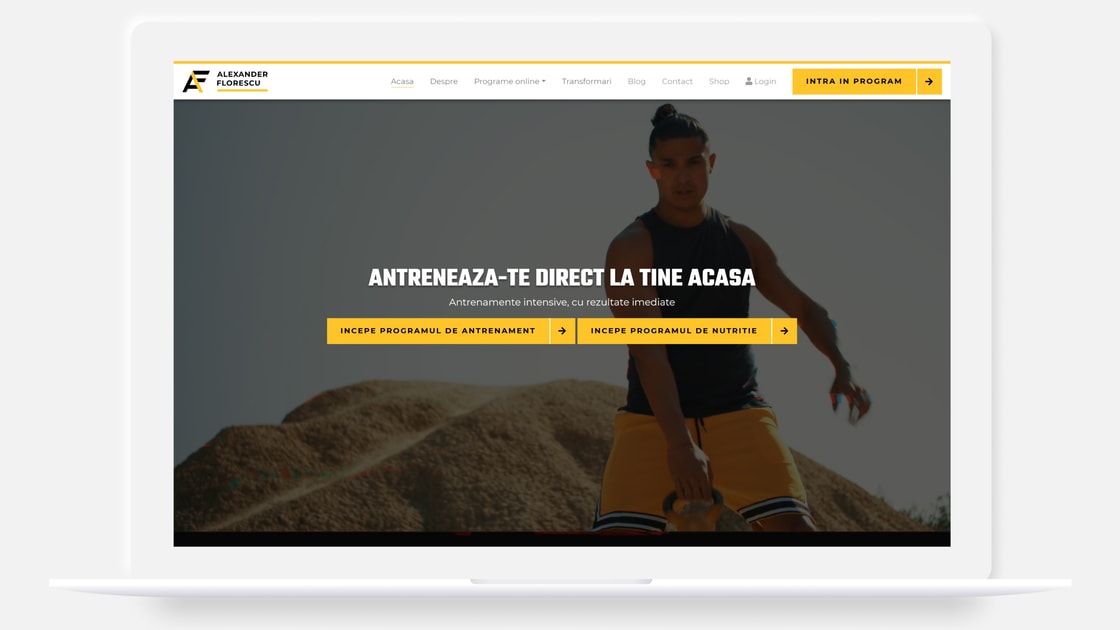 Customer
The Costumer, is Alexander Florescu an successful personal trainer and one of the most appreciated Personal Trainers, especially among celebrities, managing to stand out through intense exercise-based training programs using body weight mixed with personalized nutrition programs.
Challenge
The customer commissioned me to design and develop a website and web application that would enable users to see the videos and recipes per program. The goal of website is to promote to fitness programs from the web application where users can buy workout and nutrition programs by subscription monthly.
Solution
We use a simple design for a good user experience because the website and web application have to much content. We give an website who got in PageSpeed Insights 91/100 points a very good percent for SEO.
Technologies and Tools
As technologies I used the following:
Design
Adobe XD
Adobe Photoshop
Adobe Illustrator
Front-end development
Html
Scss
Vue Boostrap
NuxtJs